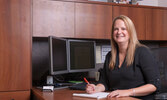 Accounts Payable
AltaSteel is seeking a self-motivated individual to become an essential part of the Finance team. The successful candidate will be responsible for acquiring and processing of daily invoices, invoice resolution, vendor inquiries, and assisting in the reconciliation of accounts.
Responsibilities
Data entry of incoming invoices for goods, services and freight into Dynamics 365
Follow-up and coordinate the processing of invoices that are unable to be matched in the system (resolve issues by working with other functional departments)
Communication to vendors, employees and purchasing department for resolution and timely processing of invoices
Train temporary team members when requested and support the culture of sharing tasks/ cross training
Maintain electronic invoice filing system
Assist Manager with process reviews in Accounts Payable with a view to standardize and improve tasks effectiveness.
Assist Supervisor with creating, documenting and standardizing procedures
Create the cheque run and ready it for processing
Process non purchase order invoices (non-manifest)
Qualifications & Skills
2-5 years of direct accounts payable experience.
Understanding of the Accounts payable process
Strong data entry skills – speed in processing together with accuracy
Strong skills around judgment, setting priorities, objectives and planning and organizing
Strong interpersonal and verbal and written communication skills
Customer service focus.
Basic Excel and Word Skills
Details
Full-time permanent opportunity
Monday to Friday 7:30am to 4:30pm
Full time in-office in Edmonton Alberta (no remote or hybrid)
Pre-employment alcohol and drug test required with zero tolerance policy
The posting will remain open once a suitable candidate has been found.
To apply, please fill out the application form below:




Human Resources • AltaSteel Inc.

9401 - 34 Street

Edmonton, AB T6B 2X6








Contact Us



Need help with the application process? Read our helpful FAQ section to find out exactly how to become part of the AltaSteel team!






Learn More