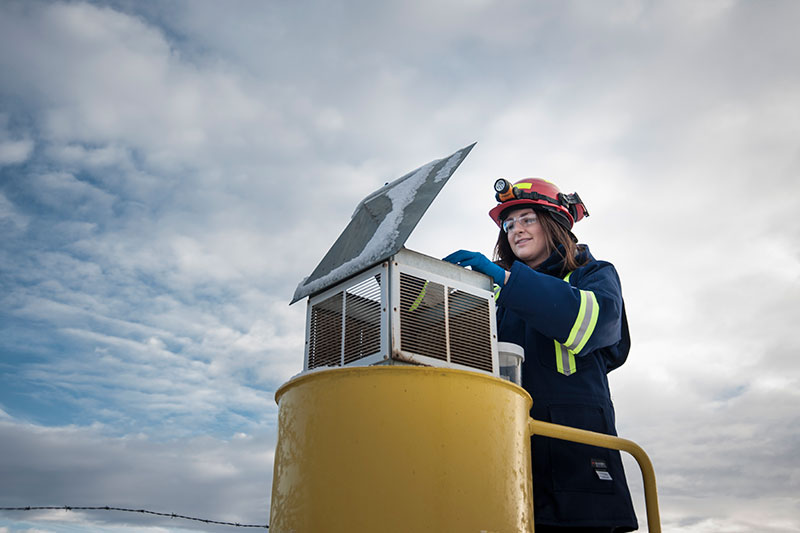 Alicia
Environmental Coordinator
I started with AltaSteel right after completing my degree in the Environmental Sciences. When I first started with AltaSteel, in 2013, I accepted a position as an Environmental Technologist. I had a few years of work experience in the mining and civil engineering disciplines, but this was my first position in the environmental field. As my comfort level and abilities developed and grew, I took on more responsibilities and was offered my current position, Environmental Coordinator.

As a smaller manufacturing facility, the Environmental department is much more close-knit than what is found at larger operations. The size of AltaSteel allows me to be involved in many aspects of environmental management, and I am able to work closely with operations and contractors to ensure day-to-day environmental compliance. In addition, AltaSteel's continuous commitment to environmental best practices and sustainability enables me work on a vast range of projects; from soil and groundwater monitoring programs, to remediation projects and waste reduction initiatives.

I would recommend working at AltaSteel to others for the unique working experience it provides. Being one of only a few steel manufacturers in western Canada, AltaSteel brings with it unique challenges and opportunities and has led to very valuable working experience for me.