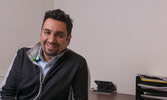 Sales Manager

The Sales Manager is responsible for developing and implementing strategic initiatives and leading the Sales, Marketing, and Production Planning team to execution. This role works collaboratively with AltaSteel operations departments to stay well-informed of manufacturing availability and limitations to ensure customer commitments align with operational, sales volume, sales margin and inventory goals. The Manager maintains relationships with existing customers and builds relationships with potential customers to facilitate sales opportunities and frequent travel is required for the role.
Responsibilities
Thoroughly understand the business and manufacturing process to strategically develop and recommend sales initiatives that align with business goals
Cultivate relationships with existing customers and build relationships with prospective customers
Develop annual and quarterly sales plans with a focus on growth and optimizing outcomes
Execute sales plans through effective leadership of the Sales team
Understand and keep current with industry trends and competitive landscape
Identify potential business opportunities utilizing research and market intelligence
Ensure initiative plans are well communicated with operations leadership
Ensure operations departments are aware of customer specifications and general market information
Regularly audit and refine sales & production planning processes to support objectives
Set product prices, as well as engage in & support negotiations conducted by the sales team
Hold operations, production planning, sales, quality assurance, shipping, and logistics group(s) accountable for deviations from agreed product offerings
Support and guide direct reports on their professional development plans and foster their growth within the role
Foster communication among team members and establish links with other internal and external stakeholders

Qualifications & Skills
Degree in Sales, Marketing, Operations Management, Business Administration, or related field
Minimum 5 years sales experience in a manager or relevant leadership role
Preference for experience within an industrial or manufacturing business
Experience mentoring and managing a team of direct reports
Highly developed interpersonal skills and superior written and verbal communication skills.
Proven ability to build and grow sales in a team environment
Able to build and maintain lasting relationships with operational departments, key business partners, and customers
Flexible and adaptable - able to positively impact both strategic and tactical initiatives
Solid understanding of business planning, financial and cost management
Strong organization and time management skills, with excellent attention to detail and consistent customer focus
Advanced knowledge of Microsoft Office (Word, Excel, PowerPoint, Outlook)
Strong attention to detail and analytical skills
Job Details
Frequent travel is required and at times can be upwards of 50%
Full-time permanent opportunity
Monday to Friday 7:30 am to 4:30 pm
Full-time in-office, in Edmonton Alberta (no remote or hybrid)

Pre-employment alcohol and drug test required with zero tolerance policy

This role will remain open until a suitable candidate is selected.
| | | | |
| --- | --- | --- | --- |
| To apply, please fill out the application form below: | | Need help with the application process? Read our helpful FAQ section to find out exactly how to become part of the AltaSteel team! | Learn More |