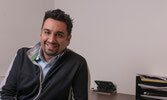 Senior Accountant
AltaSteel is seeking a dedicated professional to join the Finance department as the Senior Accountant. Reporting to the Manager, Accounting, the successful candidate will provide finance support to the AltaSteel business.
The Senior Accountant is responsible for improving the performance of the business by providing timely financial reporting as part of the monthly reporting process, involvement in capital evaluations, business planning and other business analysis.
Responsibilities
Completion of routine and non-routine journal entries. requirements
Record monthly lease journal entries and complete account reconciliations
Ensure preparation, approval and review of monthly account reconciliations to ensure integrity of the general ledger
Gain an understanding of shutdowns, projects, manufacturing changes etc. and how they relate to financial performance and in turn work with operations to help them understand their costs
Recording the cost of newly acquired fixed assets, track existing fixed assets, record depreciation, and account for the disposal of fixed assets.
Assist with preparing and analyzing the information required for forecasting, budgeting, and 5-year financial planning
Continuous improvement of accurate inventory recording and stocktaking including slow moving stock.
Liaise with sales and operational departments to provide timely, accurate financial analysis to assist in ad hoc optimization and ongoing margin analysis
Deliver consolidated reports and monthly reports to Corporate and Divisional deadlines
Monitor, audit, and report any DOA infringements
Assisting with closeout of audit recommendations and actions
Liaise with external and internal auditors; and tax consultants
Qualifications and Skills
Post-secondary education with Accounting or Finance focus
CPA designation
5 – 7 years' accounting experience and ideally 3 years post certification experience
Previous audit and manufacturing accounting experience considered an asset
Excellent interpersonal and communication skills combined with a results-oriented business approach.
Eager to learn and take on new challenges
Strong problem resolution and analytical skills.
Experience with Dynamics 365 is an asset
Strong Microsoft Office skills, ERP and computer skills
Demonstrated leadership and problem-solving skills
Job Details
Full-time, permanent opportunity
Fast paced environment
In-office work
8-hour shifts, Monday to Friday with a one-hour unpaid lunch

Zero Tolerance Pre-Employment Drug and Alcohol Test Required
This posting will remain open until a suitable candidate is found.