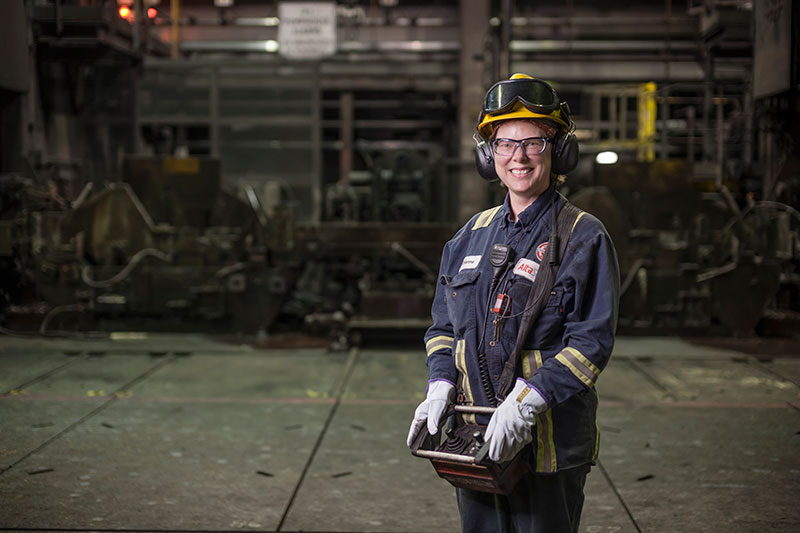 Diane
Crane Operator
Previous to AltaSteel I was employed for twelve years at a fabrication machine shop. My experience was with tools, CNC and metal lathes.


I was interested in taking the leap into a different career path in order to expand my skills and was happy to join on with AltaSteel as an Operator in 2014.

I currently work as a Crane Operator in the Bar Mill and enjoy the variety that every day brings. Overall, working at AltaSteel has been a great experience including the team work with my fellow co-workers and learning about the products we produce. I would recommend AltaSteel to others as there is opportunity for advancement and we have a strong safety program.