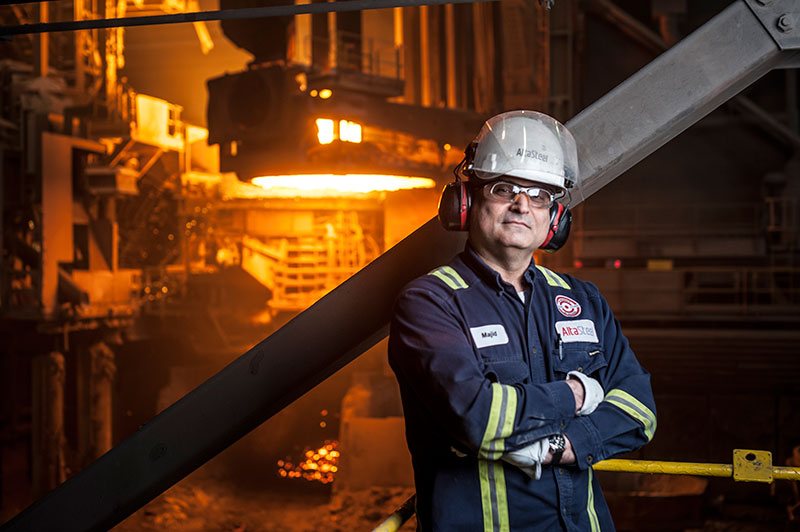 Majid
Senior Process Analyst & Refractories Supervisor
I started with AltaSteel in May 2002 as Metallurgical Engineer and worked in the Heat Treat facility then moved on to the Laser Gauge Project in Bar Mill and then started working in Steelmaking as a Furnace and Refractories Supervisor in 2003. I currently hold the position of Senior Process Analyst & Refractories Supervisor.

Previous to AltaSteel, I worked in a steel complex in Iran where I started as a Shift Engineer and then moved to the Refractory department as a department manager.

AltaSteel is a great organization to work for, people are friendly and despite the inherent work place hazards due to the nature of this business, AltaSteel safety standards are very high to ensure our work place is a safe place for all employees.