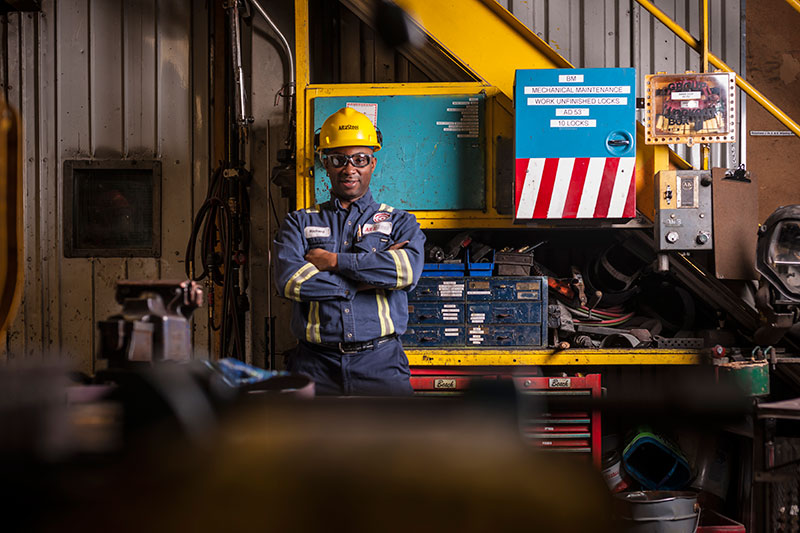 Richard
Reliability Specialist, Mechanical & Fluid Power
My journey with AltaSteel started in 2013 after submitting an application online for a Reliability Specialist position. I will always remember the interview experience I had. It was very thorough and done with absolute professionalism.


My family and I migrated from Jamaica in September 2012, and have made Edmonton our home ever since. My previous experience in Jamaica had somewhat prepared me for this transition excluding the cold winters. After graduating from University with a Degree in Mechanical Engineering, I continued working in the mining industry. I started my career in 2002 and I held the positions of Millwright, Reliability Technician and Reliability Engineer over a span of 12 years for the same company. I must say I have no regrets coming to Canada and it has been a great experience working for AltaSteel. I am currently working as a Mechanical & Fluid Power Reliability Specialist, a position I have held since I first started with the company.


AltaSteel has a diverse work force with various cultural backgrounds, I find unique. I enjoy the positive attitude displayed by team members towards working safely, the enthusiastic way in which my coworkers support each other, learning about the different cultures, and utilizing the on-site fitness facility. It's also an enjoyable feeling working with colleagues who display a high level of respect towards each other.
AltaSteel is no doubt a very great company to work for. If you are looking for a successful career with opportunity for growth and development, AltaSteel might be the place for you.